Rescuing Food for our Community
"Ways of Giving" is an Israeli charitable organization that aims to rescue food and deliver it to people in the community.
The organization encourages culinary businesses to donate food that would otherwise go to waste and deliver it to their community members.
The shipping procedure is based on modern technology and uses autonomous vehicles services.
Fresh and Nutritious to the doorstep
The idea was born when I realized that there are many families and individuals in the community experiencing financial difficulties and even hunger.
On the other hand, there are many culinary businesses (restaurants, cafes, catering, etc..) that throw away nutritious edible food as that kind of food can not be served anymore.
That kind of food can support the food security of the community members and fight hunger through food rescue.
Planning a system that will enable purposeful and respectful use of food.




Considering a diverse target audience.




Designing a complicated platform but keep it simple

and user friendly.



"Ways of Giving" provides an innovative digital solution that makes the donation process easier, safer, efficient, and dignified.
The solution consists of –

A co-partner transportation company that provides voluntary delivery services using autonomous vehicles, equipped with sophisticated cooling and air conditioning systems, and an interactive loading and unloading system.

A web site that represents the organization's activities and exposes the business partners that participate in the project.

An application that serves restaurants
and community members that are
involved in the donation procedure.



The color palette symbolizes the values of the organization's spirit:
Giving – Efficiency and Innovation – Respect and Discretion – Helping & Rescuing – Optimism.
The board aims to explore the visual world and gather inspiration from a few associated worlds:
Culinary – Charity – Transportation – Community – Rescue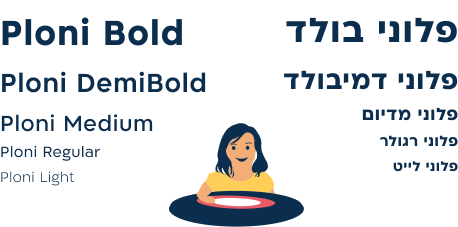 The name was chosen to reflect the main purpose of the organization and to hint at the innovative practicum of the delivery (autonomous vehicles) I wanted the logo to be simple, reflecting how effortless and enjoyable it is to use the app and participate in the project. I used italic Overlock font to reflect a sense of flow and softness.
Ploni is a precise, geometric bilingual typeface, designed by Avraham Cornfeld. I decided to go with this font family as it has good and friendly readability on both print and digital platforms.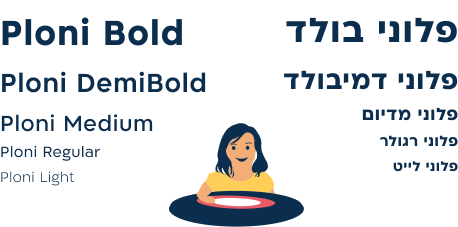 I've created a set of icons to symbolize the business values behind the project and represent a unique visual language of the charity organization.

WoG project will be targeted to
local SMB's that are willing to be
part of their neighborhood community
by food donation.

WoG products will consider legal
aspects relevant to all its parties.

WoG will use an automated distribution process by integrating with an autonomous vehicle system.
Food rescue organizations cooperate
with large enterprises and
operates complex and expensive
transportation services.

Legal aspects to be covered when
supplying nutrition products.
Applications used for delivery
and distribution.
Interviews volunteers that belong to food rescue and donation organizations.

Study the field of delivery with autonomous vehicles.



My user research aims to identify the target audience, create the best flow to the potential users, and provide them with a smooth and practical solution.
The research was based on interviews taken with restaurant employees and welfare representatives.

Community members
equipped with mobile
Restaurant employees should be motivated.

Businesses should be covered legally.

It is required to "protect" the process by defining clear restriction terms and conditions.

Co-partners should be motivated.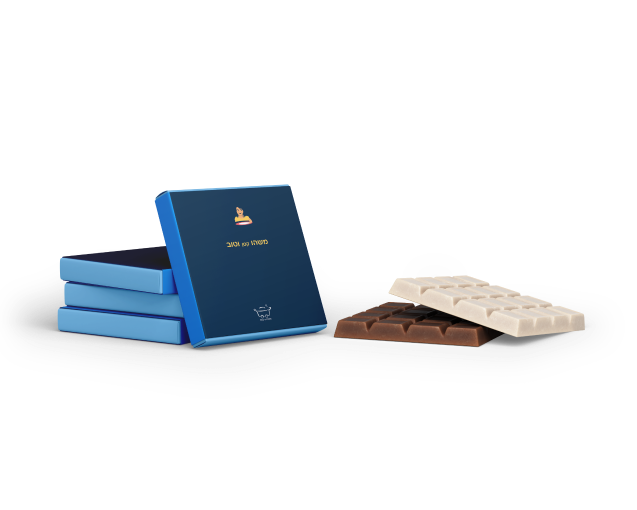 Registration - Flow Chart
Flow A – Registration of culinary business
Flow B – Registration of community members
The site uses visual images and photos to create a sense of curiosity and empathy. It introduces an illustrated presentation and provides a clear and short description of the donation procedure.
The site includes connection details and installation links to the application to encourage potential users to get familiar with the donation platform.
The WEB site page aims to represent the organization's vision and business story.
Main purposes:
Raise public awareness of the project.
Get the attention of potential co-partners and encourage them to participate in the project.
Introduce various ways of participation and motivate the user to take action.
The goal of this flow is to collect information about a new donation. The challenge of this flow was to have the user complete the activity without getting discouraged and turn off the app.
I designed a simple and intuitive process in which the user should go through a minimal number of steps and be guided through the different stages.
Order food by a community member
The goal of this flow is to enable the user to order food from restaurants around his living area.

A limited number of meals that can be ordered per day.

A predefined time for order, set by the restaurant.